Cave of the Past
From WikiBound, your community-driven EarthBound/Mother wiki
Jump to navigation
Jump to search
| | |
| --- | --- |
| | Spoiler warning: this article or section may contain major plot or ending details! Proceed with caution. |
Cave of the Past
さいていこく
The Great Under World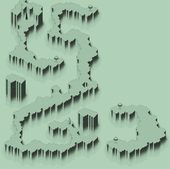 The Cave of the Past, as seen in EarthBound.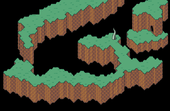 The Cave of the Past, before traveling through time to fight Giygas.
Connected areas
Lost Underworld
Music
The Place

The Cliff That Time Forgot
The Cave of the Past[1] (also referred to as the Tunnel of the Past[2]) is the final location in EarthBound, and is where Ness and his friends fight Giygas.
The music for the Cave of the Past before traveling back in time is derived from the song All You Need Is Love by The Beatles, specifically the section based on La Marseillaise. The music after traveling back in time instead is an ominous variation on Deirdre by The Beach Boys.[3]
Layout
The Cave of the Past is technically first accessible from the Lost Underworld, although only a small segment of the cave is accessible at that point. After traveling to the distant past, the entirety of the cave can be explored. Different parts of the cave are connected via warping spheres. It begins on the lower right corner then goes west, then turns northeast. It then becomes straight north, then turns west making a u-turn east to the first warp sphere.
In this segment, a Magic Butterfly regularly spawns. This segment is short and makes a wide u-turn east, then west to the second warping sphere. The last section is a short path west then north leading to a cave which brings the player into Giygas's lair.
This area serves as a point of no return after traveling through the Phase Distorter in Saturn Valley.
As it is the final location, Exit Mice cannot be used here, although a glitch in Mother 1+2 subverts this.
Role in EarthBound
Ness and company can briefly glimpse the area from an entrance in the Lost Underworld, but cannot do anything at the time. They later arrive here via the second version of the Phase Distorter, after retrieving the Zexonyte for Dr. Andonuts.
Once the party arrives from Saturn Valley, they are greeted by the Star Master, who promptly teaches Poo how to use PSI Starstorm Ω before departing. They then discover the destroyed, first Phase Distorter and the Mr. Saturn who was kidnapped in it by Porky. It is at this point that Dr. Andonuts arrives with the final Phase Distorter to send the party back in time as robots to confront Giygas.
The Cave of the Past is then navigated by teleporting between strange spheres, until the party reaches the Devil's Machine where the final boss fight takes place. Giygas is revealed to be inside the Devil's Machine, once Porky turns it off, Giygas is released. As he cannot be defeated with brute strength, Paula offers a prayer, causing a chain of prayers from the people met on Earth. The combined prayers resulted in Giygas's defeat. The heros are then returned to the present day on Earth.
Items
Item
Location
Horn of life
Inside the broken Phase Distorter before traveling back in time
Legendary bat
Before the first warp sphere
Enemies
References