User talk:Tina
From WikiBound, your community-driven EarthBound/Mother wiki
Jump to navigation
Jump to search
Welcome, Tina, to WikiBound!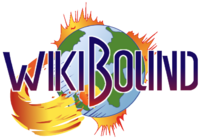 Welcome to WikiBound, Tina! We're a wiki that aspires to cover everything about the Mother series. We hope to see you contribute, whether it be by editing articles, or by participating in discussions.
Be sure to read the help page, it will tell you everything you need to know about wikicoding.
Always keep an eye on the recent changes page, where all edits and their authors (anonymous or logged-in) are listed.
Try to expand the information found in articles, and keep an eye out for any false info or vandalism.
Talk to your friends about us; get more users! It's always more fun to edit with friends.
Discussion of any aspect of the site can be made on the community portal page or on the "discussion" page associated with each article. If you write on a user's "talk" page, that user will get an alerting message on their next visit.
If you need help with anything, talk to one of our administrators who can answer most of your questions and assist with problems.
Thanks, and have a good time here, Tina!
Admin
Since you know more about earthbound than i do and you look like a reliable editor, I've promoted you an administrator. This. of couse means, i know longer need to patrol your edits. As time goes on, i will probably be handing more and more control over to you. But we will have to wait an see about it. Tacopill 00:35, 17 September 2010 (UTC).
Projects
Since Tacopill told me to, do you think there should wiki projects yet? So far, the two I think should be made are Characters and Locations. A 18:08, 23 September 2010 (MDT)
Hello
Hi, I am kinda new in this wiki. And I am working on some mother 3 articles. What I wanted to ask is, you do know about the english patch right? Well, is it considered an official source for quotes, description...etc?--Count Bonsula 00:07, 16 November 2010 (MST)
Images
Silly question; would it be feasible (also permissible) to create a category or box or something similar that would accompany all EB overworld [enemy] sprite images, and another for EB battle images? While the latter isn't that necessary, it would help users keep track of the overworld sprites that are available since they overlap so often for many enemies. If you have no time let me know if I would be able to do this, and if there's any relevant info that would help me in doing it :)
Additional Bribery: if this is feasible, I can upload all of the relevant sprites in one or two gos and name them uniformly...

Thanks again Iamnotapipe 09:37, 17 November 2010 (MST)
A question about uploading images. Is it possible to upload directly from a link? Shayminguy7 14:30, 1 January 2011 (MST)
Demotion
Hey, could you please demote me from a sysop to a regular user? I have no use here anymore, I've done my duty of setting up basic stuff. A 20:53, 27 January 2011 (MST)
Template Help
Anyway of putting an enemy template to the left or directly under another template? Experimenting with putting enemy characters on the same page as a character. If you think it might be a bad idea, STOP ME NOW. Shayminguy7 08:41, 12 February 2011 (MST)
Hey, When you get a chance....
Hey when you get a chance, can you check out something i have been working on in my sandbox. Thank you, Tacopill 09:14, 22 May 2011 (MDT),
"List of equippable items in Mother 3"
I'm thinking of making this a disambiguation type page, since we already have pages for Stick, Ribbon, Shoes, Bandanas etc... would that be okay? Multus 15:41, 22 May 2011 (MDT)
Automated Messages
Hi,I am a autoconfirmed user on SmashWiki,known as Forbidden7 there. Over at that Wiki,we don't give a welcome message until a user has made one good-faifth edit to the mainspace. On top of that,said messages are not automated. This is done so vandals are not welcomed. Also the message doesn't say "Hi there(Username)! Welcome to genericexampleWiki! Blah,blah,blah.". It instead says that message,without any mention of the username. This is done so we don't have welcome messages that say "Hi there,Mr.Shithead!". Anyway,I was wondering if you'd like to use this kind of message "system". It wouldn't be time consuming,seeing as you just have to type in the Welcome template. Also,a welcome message done by a user themeselves makes the Wiki feel even more friendly than it already is! So,what do you say? SmashertheWiki 19:41, 9 July 2011 (EDT)
So yes? SmashertheWiki 20:23, 9 July 2011 (EDT)
Also...
You can find some great deals on Amazon for a SNES and Earthbound. They'll have to be used,but it's often hard to notice once you get it and they work 100% well. Usually. SmashertheWiki 22:51, 9 July 2011 (EDT)
Scratch that. SNES is okay,Earthbound is too pricey. SmashertheWiki 22:54, 9 July 2011 (EDT)
I guess you're the best person to ask this...
I missed some of the items in the Mother 3 item lists, particularly this list(I'm not 100% with my Japanese, but I did my best, honest! I *still* can't do Kanji very well...). And I'm sure some of them in the EarthBound list are a bit *too* literal as well...(But I knew enough to do all of them in that list. Mother 3 was a bit tougher it seems, heh heh...) If you can do it better, please do so. Thanks. Multus 18:23, 18 November 2011 (EST)
Hello, Tina!
Well, thank you for the photo info. Is there something I have to do with them. Maybe erase them. Is it even possible to erase them. And also, can I submit stuff like custom Clay Models and custom Sprites, just like you did. (Sorry for not placing any question marks, my keyboard doesn't type them... Also, sorry for so many questions, It's the first time this happens to me).--Gooptek 00:05, 20 November 2011 (EST)
Well, thank you for pointing that error to me and thank you for fixing it. But, right now, I have another question: I was browsing trough the list of wanted pages, and I've seen ones like this: File:Starman.png. That means that the Wiki is wanting the photo of a Starman? (Right now, I could place a question mark, only because I've copied one over here).--Gooptek 10:28, 20 November 2011 (EST)
Hey, uh, and only admins can have that special signature?--Gooptek 18:48, 20 November 2011 (EST)
Something else: how did you made your custom sprite? Did you used a sprite editor? Wich one?--Gooptek 19:26, 29 November 2011 (EST)
Mother 1+2 Translation
The Mother 1+2 Fan Translation has different names for the enemies(And some characters). Should I add a bunch of redirects for them? Multus 18:20, 28 December 2011 (EST)
Opinion
Since you're sort-of the go-to person with design stuff, I'd like your opinion on this infobox now that I did stuff to make it look nicer. I want to get the item issue resolved, once and for all. I have the scrollbar issue worked out, too, which can be seen in action here. :P Multus 22:24, 30 December 2011 (EST)
NIWA Template Update
Hi. Be sure to update the NIWA Template to include Icaruspedia. Thanks :D --Starphoria 14:15, 25 March 2012 (EDT)
It's quite rude to ignore people
You recently deleted me from Skype and never told me why. I've been forced to bug tacopill, who actually likes it when I bug him. How odd. Regardless, I may not seem serious sometimes, but I value manners above all else. The least you could have done is told me why, rather then ignoring me completely. You were nice to talk to. Thieverpedia (talk) 17:10, 9 February 2014 (UTC)
Confirmation E-mail
So, I'm trying to enter the code in my confirmation e-mail and it says it's invalid whenever I try. I know it's correct since I just copied and pasted it, but it still won't work. It says it may have expired, but it hasn't. What should I do? BOS2014 (talk) 03:54, 10 April 2014 (UTC)NESS=AWESOMENESS!!!!!!!!!!!!!
Smash 4 Render
I have the official image for Ness in Smash 4, but due to the current climate on this wiki, I am unable to upload it. Do you know any way I can send it to someone able to upload it to this site, so that we can update Ness' gallery? -User:Phineas81707
Ness Amiibo
The Ness amiibo figure was announced today, and comes out this spring. I'm sure you agree it's a big deal to have at least something Earthbound sold in stores, not to mention he's a full-on figure!
I have the official website and a high-res photo for him. I hope this might make the news.
I'd upload the photo myself, but I've been having trouble with that. Every time I try, it says "You do not have permission to create new pages". Is that normal for a normal user like me? It also does that on never-created pages. Could you help me? Thanks. -Peanutcheesebar (talk) 02:09, 15 January 2015 (UTC)
Update: I understand the problem now, and sorry for bothering you. I just wonder now what to do about posting that news somewhere. -Peanutcheesebar (talk) 01:43, 6 February 2015 (UTC)
Update
We NEED a lot of updates here. Most articles still refer to Smash 3DS as "upcoming", infromation from the Wii U version is missing, and since Lucas came back as DLC in SSB4, there's going to be lots of updating. Artwork. Infromation. PICTURES. I can't do it on my own. Maybe an announcement at the main page or something? Everyone needs to come back, can't do it on my own. --PK Safyire Ω! [Defend] 01:39, 2 April 2015 (UTC)