A. Goodman
From WikiBound, your community-driven EarthBound/Mother wiki
Jump to navigation
Jump to search
A. Goodman[1] (referred to as Mr. Mayor[2] in-game) is a character in EarthBound Beginnings. He is the mayor of Podunk and resides in the city hall alongside his assistant Abbott.
Appearance
When the city is victim to many ominous occurrences and monster attacks, he is mostly concerned about how it will affect his upcoming re-election campaign rather than the safety of his citizens. When he is first encountered, he asks Ninten to find a girl who has gotten lost in the city's cemetery in an attempt to increase his approval rating. Once Ninten has rescued her, he rewards him with $100 and lets Abbott give him the key to the zoo, hoping that he also will deal with problems there. He will, however, not reward Ninten for completing the latter task, instead simply removing the roadblock near the entrance to Magicant.
The Japanese manual for EarthBound Beginnings states that Ninten has a low opinion of him.
Gallery
Gallery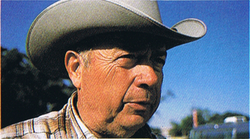 Image of A. Goodman from Encyclopedia Mother.
References
Characters of
EarthBound Beginnings

Main Party
Allies
Villain
Others