Nintendo Independent Wiki Alliance
From WikiBound, your community-driven EarthBound/Mother wiki
Jump to navigation
Jump to search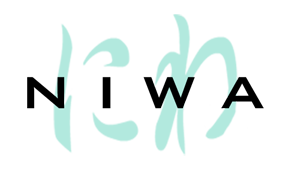 The Nintendo Independent Wiki Alliance, or NIWA for short, is a network of various wikis and affiliated websites to chronicle the universes made by Nintendo that are independent from larger wiki groups such as Fandom
History
The idea of a Nintendo wiki network began as an expansion of what was originally going to be an affiliation between ZeldaWiki and Bulbapedia. After some deliberation, it was instead decided that instead of a minor affiliation, an entire network of independent Nintendo-based wikis could be created, and Super Mario Wiki was shortly asked to join as another founding member, and the NIWA was launched on February 14, 2010.
WikiBound joined the NIWA on November 5, 2010 and became the 12th member of the NIWA, during "The Great Influx", a period where 10 wikis rapidly joined the NIWA in the span of two months.
Since then, the NIWA continuously expanded and other wikis joined the alliance. The list of other wikis include: Metroid Wiki, WiKirby, Wars Wiki, Lylat Wiki, Pikipedia and Pikmin Fanon, StrategyWiki, SmashWiki, Nookipedia, Golden Sun Universe, NintendoWiki, Fire Emblem Wiki, Starfy Wiki, F-Zero Wiki, Icaruspedia, Dragon Quest Wiki, Hard Drop Tetris, Inkipedia, ARMS Institute, Xeno Series Wiki, Dragalia Lost Wiki, Ukikipedia, Drawn to Life Wiki, and most recently Kingdom Hearts Wiki, bringing the total up to 27. Donkey Kong Wiki is the only member to be defunct within the NIWA, having been merged into Super Mario Wiki. Dragon Quest Wiki meanwhile was expelled from the NIWA in an unanimous vote due to inappropriate conduct from the new host.
Name
NIWA's name, an acronym of Nintendo Independent Wiki Alliance, is the romanized Japanese word for "garden". This is fitting as it symbolises the natural growth of the community around the fandoms that make it up, as well as Nintendo's Japanese origins.
External links
The NIWA main page, containing links to all 25 members of the NIWA
Nintendo Independent Wiki Alliαnce
WikiBound is part of the NIWA: a network of 27 independent wikis about Nintendo franchises.