User talk:PorkyMinch
From WikiBound, your community-driven EarthBound/Mother wiki
Jump to navigation
Jump to search
Welcome, PorkyMinch, to WikiBound!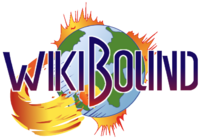 Welcome to WikiBound, PorkyMinch! We're a wiki that aspires to cover everything about the Mother series. We hope to see you contribute, whether it be by editing articles, or by participating in discussions.
Be sure to read the help page, it will tell you everything you need to know about wikicoding.
Always keep an eye on the recent changes page, where all edits and their authors (anonymous or logged-in) are listed.
Try to expand the information found in articles, and keep an eye out for any false info or vandalism.
Talk to your friends about us; get more users! It's always more fun to edit with friends.
Discussion of any aspect of the site can be made on the community portal page or on the "discussion" page associated with each article. If you write on a user's "talk" page, that user will get an alerting message on their next visit.
If you need help with anything, talk to one of our administrators who can answer most of your questions and assist with problems.
Thanks, and have a good time here, PorkyMinch!
Images
It's preferred that screenshots and sprites are clear PNGs instead of blurry and artifact-y JPGs. Just keep this in mind for the future when you upload things! →Tinā ♫δ 21:05, 17 April 2011 (MDT)
A few other sidenotes:
If you're going to upload an image, check to see if there is a systematic naming scheme for such images in place; for example, File:<enemyname>Overworld.png for enemy overworld sprites.
Please cite the source of your images.
In general, please aim to use spaces properly around commas, periods, and linking brackets.
Thanks for your edits! Miles (talk) 16:43, 18 April 2011 (MDT)